Waldner Summit
The China-Europe Dialogue
Welcome to one of the most important meeting arenas for promoting dialogue between China and the West. The most influential parties in business, technology, and politics are invited to join the Waldner Summit, with an ambition to facilitate collaboration and establish new partnerships.
Dialogue and collaboration across borders is a necessity to succeed in the enormous transformation set out by the ambitious climate goals of nations across the world. The Waldner Summit will serve as a promoter and platform for these alliances to be made in the green and blue economy.

Get tickets
Keynote speakers
Qiu Baoxing
Counselor of the State Council of China
Ma Jun
Chairman of Green Finance Committee (GFC) of China Society of Finance and Banking, Member of the Monetary Policy Committee of the People's Bank of China.
Frannie Léautier
Former Vice President of the World Bank
Ole Erik Almlid
Director General of the Confederation of Norwegian Enterprise (NHO)
Erik Solheim
Former UN Environment Executive Director
Wang Huiyao
President of Centre for China and Globalisation
Herman von Rompuy
President Emeritus of the European Council
Violeta Bulc
Former EU Comissioner for Transport
Li, Yan Qing
Secretary-General of China Association of the National Shipbuilding Industry; Vice Chairman of Active Shipbuilding Expert Federation
Ruan Wei
Director, IMO Maritime Technical Co-operation Center for Asia
Zhai Yongping
Senior Advisor of Strategy and Development for Carbon Neutrality at Tencent; Former Chief Energy Officer at Asian Development Bank
Yang Chun Guang
President of China Association for Promoting International Economic & Technical Cooperation, Former General Manager of China Overseas Holding Group and Former Vice Minister of Human Resource and Social Security
Zhang Dexiu
Former Member of editorial Board of People's Daily, Former editor-in-chief of overseas edition
Lord Aidar Turner
Chair of the Energy Transitions Commission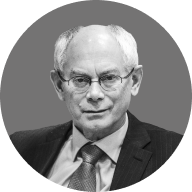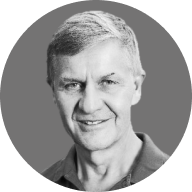 Sponsors
Green Finance
Financial services provided for economic activities that are supportive of environmental improvement, climate change mitigation and more efficient resource utilization are highly supported by China and Europe.
Investment into the future: European Green and the Green Silk road
China and the EU are investing a considerable amount of money in sustainable development. And public investment will be the most powerful engine of the green transition.
Green Shipping - Quest for the Carbon neutrality in Maritime industry
International shipping is a large and growing source of greenhouse gas emissions. Both the EU and China have taken measures to tackle these emissions, which plays an important role in achieving carbon neutrality goals.
Hydrogen - From green energy to innovation: opportunities for the energy sector in Hydrogen scale-up
Hydrogen created by renewable energy is expected to play an essential role in helping the EU and China to achieve carbon neutrality.
Green digitalization
It is well-recognized for China and the EU that digital transformation and connectivity will be vital for developing more innovative, interconnected, and efficient economies and societies in recovering from the COVID-19 crisis for years to come.
Offshore wind
China and Norway are both global leaders in offshore wind energy. China has 20% of the world's installed capacity for bottom-fixed offshore wind, leading the pace with Germany and the UK. Norwegian energy and technology companies are heavily involved in bottom fixed and floating wind projects in the North Sea and Americas, and are moving into Asian markets.
Sustainable battery industry
As the industrial landscape shifts with the rising tide of electrification, new global value chains for sustainable batteries emerge, and a new regulatory framework sets global standards for its development.